We are delighted and proud to announce that Sensorise Digital Services has been awarded ET Telecom Award for the year 2020, in the category of 'Best IoT Service Provider'.
This award was announced on the even of 18 Sep 2020 during the ET Telecom Digital Telco Virtual Summit 2020.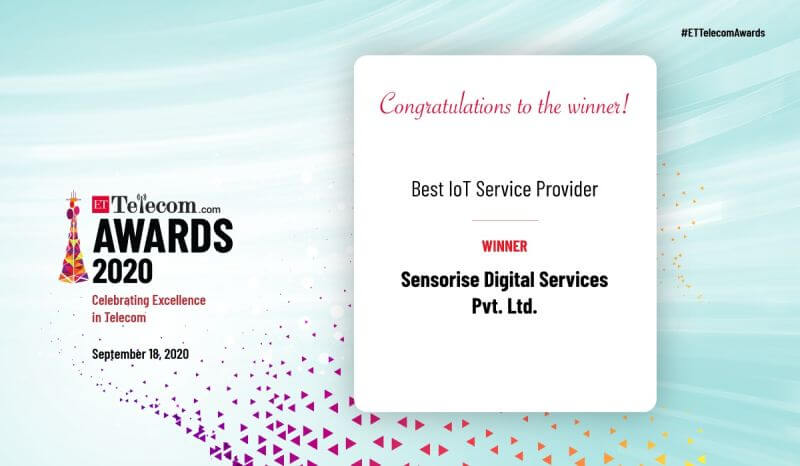 We are humbled with the honour bestowed and would now work even harder to give the best services to our customers at all times.