Session 1 – TSDSI Tech Deep Dive (3rd Edition)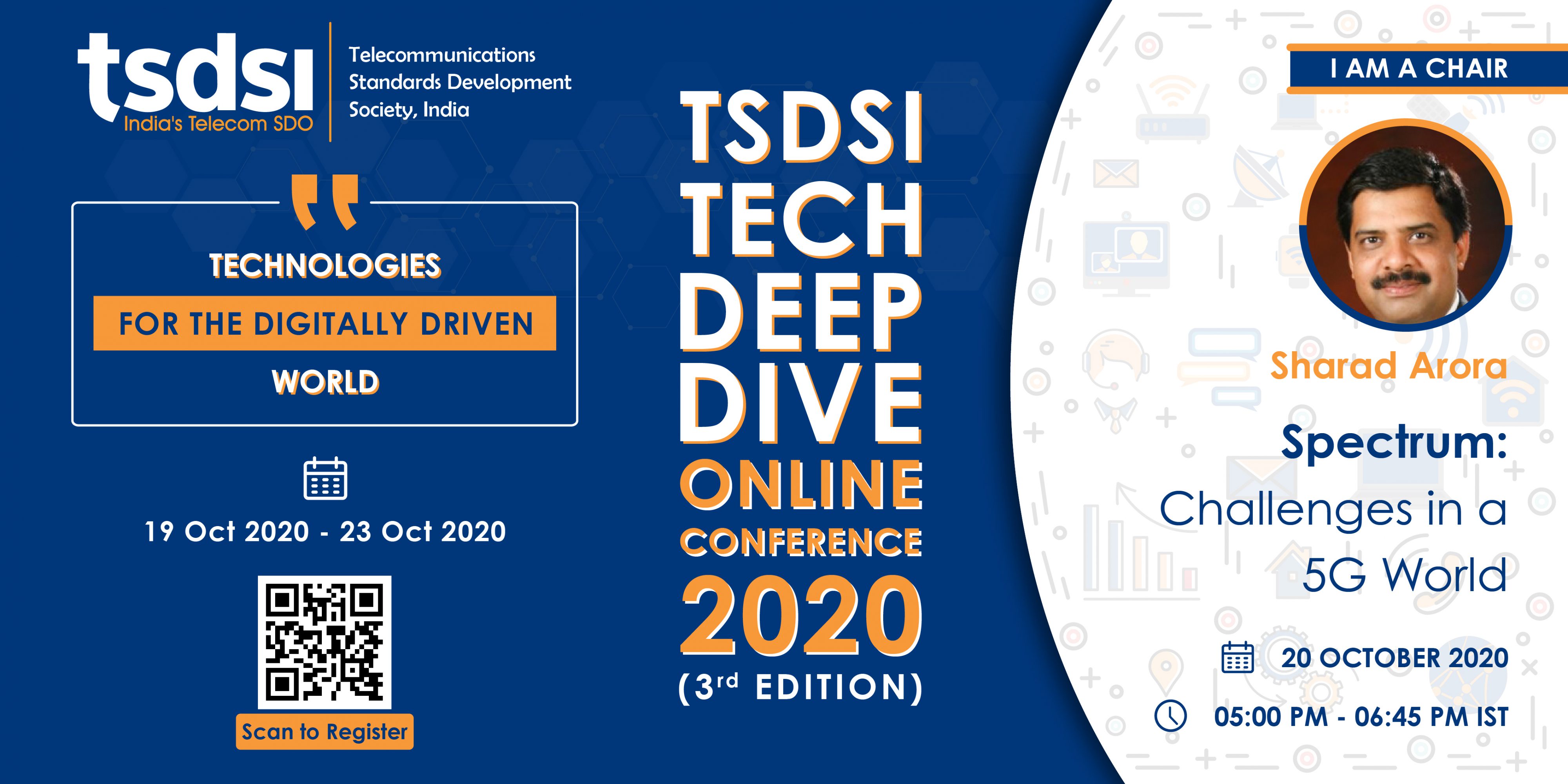 Spectrum is an essential resource that fuels innovation and progress in communications. Subsequent to the WRC-19, the standardization of IMT2020 technologies and early global deployments, a key discussion across global markets is the spectrum allocation/ utilization roadmap. The spectrum allocations need to take into account the ever-increasing demand for ubiquitous bandwidth and the large suite of emerging use cases and enterprise/captive network requirements which create a need for exploring new bands and allocations. This session will provide a briefing from the recent WRC-19 meetings and take a look at spectrum availability and requirements from technology and use case lens.
The session will witness Keynote Speakers Mr Yoshinori Ohmura, 5GMF; Mr Daewon Lee, Intel; Shri M P S Alawa, Sr. Deputy Wireless Advisor, DoT.
The Session Chair is Mr Sharad Arora, Founder & Managing Director, Sensorise Digital Services supported by Session Moderator Mr Ashutosh Pandey, TEC and panelists Shri M P S Alawa, Mr Daewon Lee, Mr Yoshinori Ohmura and Mr P K Garg, Former Wireless Advisor (DoT).
To register, click here: https://tsdsi.in/tech-deep-dive-2020/