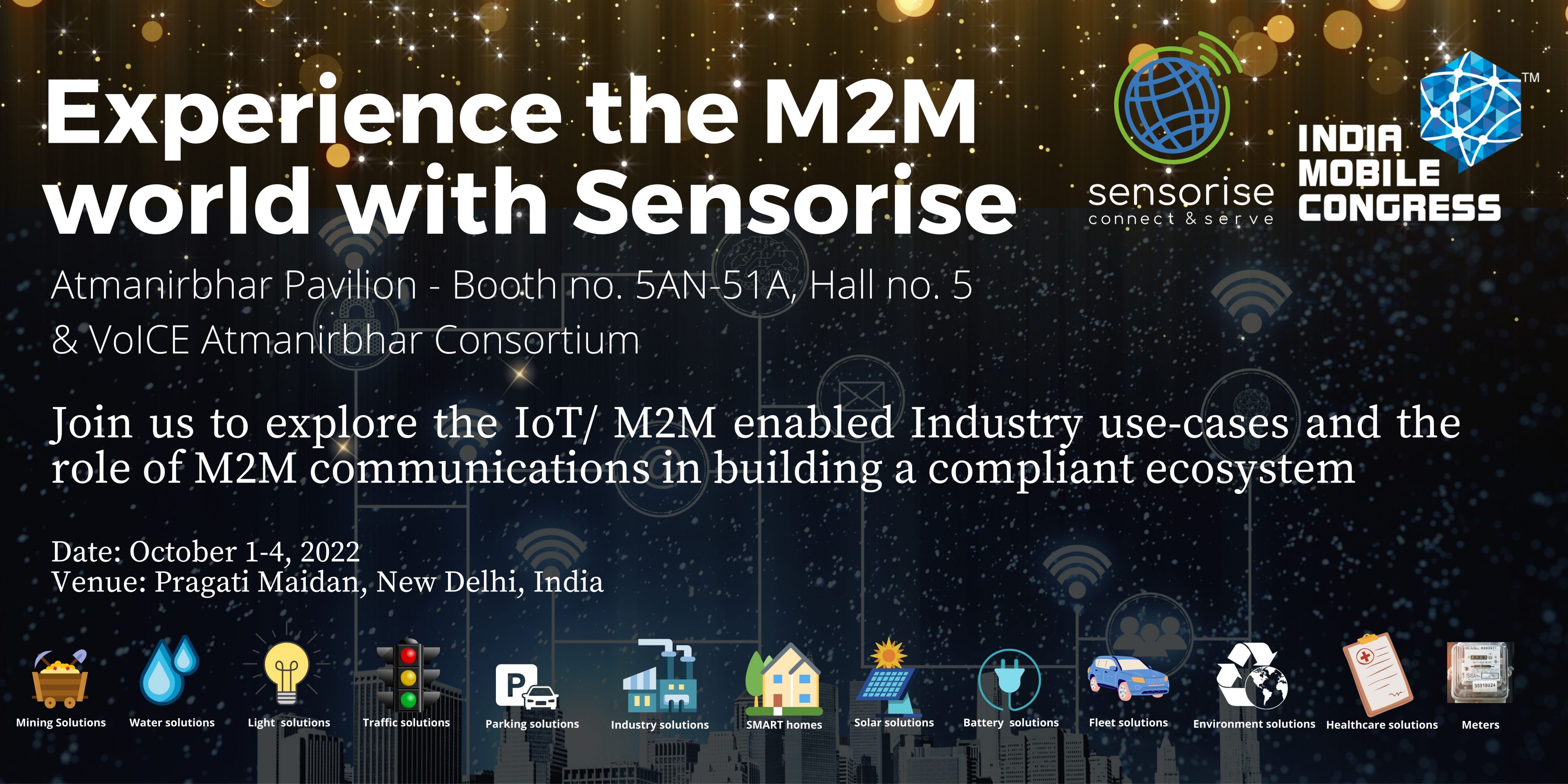 India Mobile Congress 2022 witnessed technological leap with historic launch of 5G and indigenous use cases.  The mega event was inaugurated by the Hon'ble Prime Minister of India, Shri Narendra Modi on October 1, 2022 at Pragati Maidan, New Delhi. While 5G was the talk of the town, India specific use cases showcased the technical competencies strengthening the Atmanirbhar Bharat drive of the government, digitally transforming the nation with high-speed connectivity
As a leading M2M service provider, Sensorise has been an active participant in the event since its inception. In succession to the product launch made in the previous shows, Sensorise added yet another milestone to the success story by introducing SenseIT Energy Multi Access IoT device. The product was launched by Shri Ashwini Vaishnaw, Hon'ble Minister for Communications, Electronics & Information Technology and Railways, Government of India. 
This innovative IoT device enables assured acquisition of FRTU data and delivery to DMS through multiple channels. The solution supports multiple network connectivity like GSM, Bluetooth, Wifi, NB-IoT for data acquisition and delivery imparting enhanced data accessibility, cost-efficiency and flexibility to the system. The provision for GSM module enables multi-network connectivity (QoSim) for a committed network uptime with proprietary interface to Walk-By application for Sensor Information Management. The solution has won the International Stevie Bronze Award in the Energy Industry Innovation of the year 2022.