Standards & Participation
Contributing To Policies Ensuring Standard-Compliant M2M
Raising IoT, M2M Standards
Assuring Frugal & Enhanced Quality Service
Sensorise takes active participation in bridging the gaps in standards and policies related to M2M communication and device networking for regulatories in India providing inputs to authorities such as the Telecom Engineering Centre, ITU SG 20, TRAI, Mobile Operators and the Telematics device ecosystems. We ensure that products and services are always standards aware. We are proud to mention that our policies for public sector vehicle tracking & device proliferation have been recognized and adopted by one of the state governments of India. Our expert team leverages industry-specific in-depth knowledge in contributing to drafting standards and policies to build smart cities connected by smarter devices ecosystems.
Sensorise Key Role In Building M2M Compliant India
Submitted patent in India, Sweden & US for method, system to control expense, usage of subscriptions to ensure the quality of service
Co-authored & submitted an ITU paper based on the application of M2M in vehicle tracking, safety, Conformance, Registration and Transfer
Helping Regulators Define Code Of Conduct In M2M
Our Contribution In Building Compliant Ecosystems
Sensorise has co-authored and submitted an ITU paper along with TEC DoT. Sensorise is an Author/Editor/Contributor to several standardisation/industry initiatives.
Technical Report on V2V and Embedded SIMs (Nov, 2015)
ITU Paper on Digital Identity and eKYC for Automotive
Industry (Mar 2016, Sep 2017, Jul 2018)
Lead Author, M2M Security Workgroup, Recommendations for M2M Security (Nov 2018)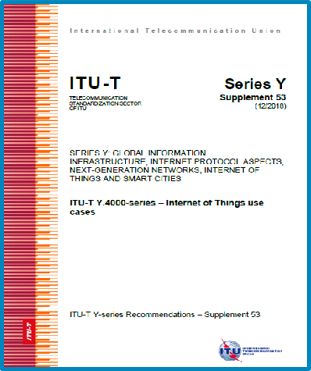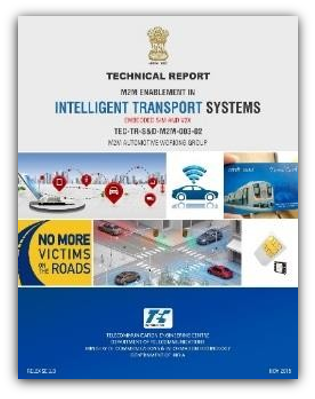 Sensorise has submitted various technical reports which have added value and raised technical industry standards.
Technical Report on Intelligent Transport Systems (TEC, May 2015, Released by Minister of Communications)
Technical Report on Communication Technologies in M2M / IoT (TEC, May 2015)
Technical Report, M2M Enablement in Power Sector (TEC, May 2015)
Technical Report on M2M Gateway & Architecture (TEC, May 2015)
M2M Enablement in Safety & Surveillance System (TEC, Nov 2015)
ICT deployment and strategies for Smart Cities (TEC, Jul 2016)
A key contributor to policy drafting and standards participation to Indian communication authorities.
TRAI Consultation on 'Spectrum, Roaming and QoS related requirements in Machine-to-Machine (M2M) Communications'
Participant at the Telematics Working Group of Niti Aayog in India
Invited Speaker / Participant at several Telecom Standards Development Society of India (TSDSI) meetings
Member of National Working Group 20, aiding the ITU SG20
Member of National Working Group 13, aiding the ITU SG13