Health is the most important asset defining the physical, social and mental well-being of the humans. With rising health abnormalities, examining the vital body parameters has become the need of the hour. This demand is leading to rapid proliferation of health care gadgets and machinery with innovative functions and various technical advancements. The demand for SMART watches to Digital gadgets & machines, all indicate the necessity of Connected Healthcare and its significance in health wellness and regular monitoring approach.
With advancing technology and digital revolution, monitoring and tracking has become predominantly essential to improve the quality of life. IoT solutions effectively bind together the efficiency of the medical devices and the expertise of the medical practitioner, to rapidly drive enhanced patient experience and much improved healthcare system. Varying from critical "Golden Hour" support to regular check-ups and consultation, IoT enabled Health care solutions are gaining momentum in smartly connecting the patient, health reports and medical experts.
Chronic diseases need regular monitoring of vital signs in real-time for quick consultation and treatment. Integrating Remote Patient Monitoring in chronic disease management substantially supports the patient's wellbeing with a choice of independence, prevent complications due to real-time monitoring, and minimizes the personal costs. GSM based patient health monitoring gadgets work wonders in such cases by efficiently monitoring the vitals in real time at the patient's convenience. Thus, IoT significantly bridges the gap in the healthcare infrastructure, addressing the need of critical connectivity meeting the compliance and security measures.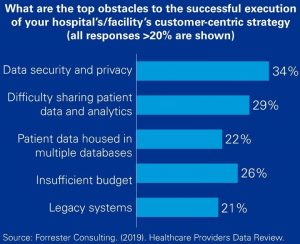 Role of IoT / M2M connectivity in Connected Health
As pioneers of eSIM technology in India, the role of Sensorise is just not restricted to building intelligent connectivity into SMART healthcare solutions, but we also ensure the end-to-end security of the sensitive data with in-built encryption modules. Intelligent and secure Sensorise IoT M2M communications ensure critical connectivity during network outages, meeting local connectivity requirements, and monitoring QoS in poor connectivity zones. Potential connectivity issues are efficiently diagnosed with the help of proactive analytics and monitoring with SIM lifecycle management platform SenseLCM, which further guides intelligence to take necessary actions by harnessing the power to switch between various networks, based on cost objectives, network quality and local connectivity requirements. We ensure seamless connectivity of the medical devices/ machines, ranging from the production plants to test beds to the end users. Remote eSIM provisioning services facilitate the readiness of the medical devices/ gadgets with easy download of new profile over the air on the same M2M SIM card, irrespective of any location and site.
Connected Healthcare solutions intelligently combines the traditional medical system with the digital age technologies, making healthcare more efficient, convenient, and personalized with real-time data for better diagnosis, treatment and post procedural care.